Want to learn more about a therapy? Take a class with one of our specialists!  Many Greensquare Practitioners are instructors in their field of expertise!
Nov
17
Sun
RESTORATIVE YOGA FOR STRESS RELIEF & DEEP RELAXATION

@ Lower Level Education Center
Nov 17 @ 12:00 pm – 1:30 pm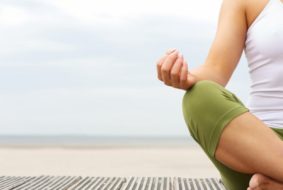 To register: Please contact Bethamie: (414) 292-3900, ext. 4821 or beth.ama@gmail.com

RESTORATIVE YOGA FOR STRESS AND DEEP RELAXATION
Restorative yoga targets the body's deeper connective tissues in order to achieve physical, mental and emotional relaxation with the aid of props. This passive form of yoga allows you to benefit from gravity and to rest on the props while your parasympathetic nervous system is activated. Restorative yoga provides healing for the body and the mind. It is especially useful when you need to eliminate fatigue and stress that result from your daily activities. Constant practice of restorative yoga will make your body less vulnerable to stress-related illness and help you achieve optimal health.
Please register to hold your space in the class.
What to bring:
Water bottle
Hand Towel
Light blanket to cover – optional
Private Class-CK

@ Lower Level Studio
Nov 17 @ 1:00 pm – 5:00 pm
Nov
18
Mon
HATHA YOGA

@ Lower Level Education Center
Nov 18 @ 9:00 am – 10:30 am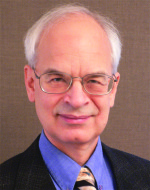 HATHA YOGA with Dr. Dale Buegel, E-RYT 500
Join this popular Yoga class for symmetry, flexibility and tone! This Hatha Yoga class will focus on re-patterning techniques and simple, self-applied methods for releasing restrictions while learning traditional yoga postures that can help enhance health for a lifetime.
"My passion is to offer training in the fine points of yoga. I have been teaching since 1974 in the tradition of the Himalayan Masters and delight in sharing what has been shared with me through that lineage. My goal in life has been to discover the limits of human potential and to enjoy peace in the heart in all circumstance."
Private Meeting-RMS

@ Lower Level Studio
Nov 18 @ 9:00 am – 11:00 am
RELAX YOGA

@ Lower Level Education Center
Nov 18 @ 6:00 pm – 7:15 pm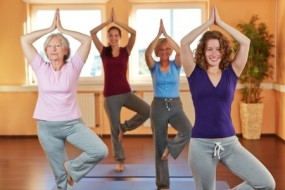 RELAX "GENTLE" YOGA
Gentle Yoga: Breathing, Stretching, Laughter and guided Meditation will help you to increase flexibility and stability, be your joyful self, and relieve stress and tension.  Enrich your life with heart-centered delight and tranquility.
Instructor Name & Credentials: Gail Vella, (RTY) Registered Yoga Teacher, (CRR) Certified Registered Reflexologist, Arthritis Foundation Exercise Leader & Certified Laughter Yoga Leader.
Gail's goal at Compassionate Reflexology & Yoga Wellness Center is to create a response to release congestion or stress in the nervous system to help balance the body's energy so it can nurture and repair itself. Reflexology is an ancient healing practice first documented by Egyptians in the 23rd century B.C., with a wealth of ongoing scientific research beginning in the 20th century.
Gail, a Registered Yoga Teacher (RYT-200) completed her Yoga Teacher Training with Sarah Filzen at Kanyakumari Ayurveda & Yoga Wellness Center in Glendale, Wisconsin. She is a Certified Laughter Yoga Leader (CLYL) completing the training at Dr. Kataria School of Laughter Yoga. She is also is certified by The Arthritis Foundation as an Exercise Program Instructor. Laughter and Laughter Yoga provides many proven health benefits, from alleviating anxiety and fears to managing anger and relieving work-related stress.
Gail works with a variety of healing modalities including: Ingham Method™ Foot and Hand Reflexology, Sorensensistem Facial Reflexology, and K.H.T. – Korean Hand Therapy, a type of reflexology.  She also has a special affinity for EFT (Emotional Freedom Technique), Healing Touch and Crystal Healing. Nearly two dozen scientific studies on the effects of EFT have been published, more than 300 studies on the healing effects of laughter, and more than 2,000 studies on the efficacy of healing touch therapy.
"I love what I do and would be honored to help you."